Thursday, September 11. 2008
Sunday, August 10. 2008
Well, what a weird week that turned out to be - one that I hope will not be repeated in the near future. I seem to have e-mailed half the planet with images of this poor, beautiful animal, an adult male Sperm Whale that finally live stranded and died at a very peaceful place called Alturlie, near Inverness. The photographer in me couldn't help but notice the amazing textures and shapes embedded in the physiology of the animal, this photo taken about half an hour after the whales death at 7.30 pm.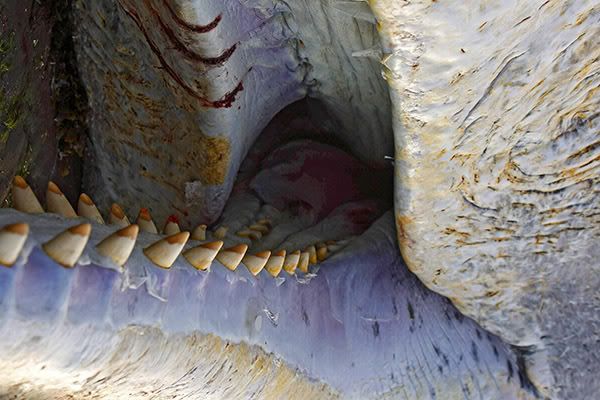 My esteemed colleague Kirsty Sharratt and Linda Nicolson, the BDMLR Inverness co-ordinator were with me, cordoned off from the crowds of onlookers and alone with the whale, they were a great support to me and I am very proud of both of them for the professional job that they did over two long gruelling days, monitoring the position of the animal in the Inner Firth on the Tuesday, dealing with the maelstrom of press enquiries and then finally being there at the end the day after.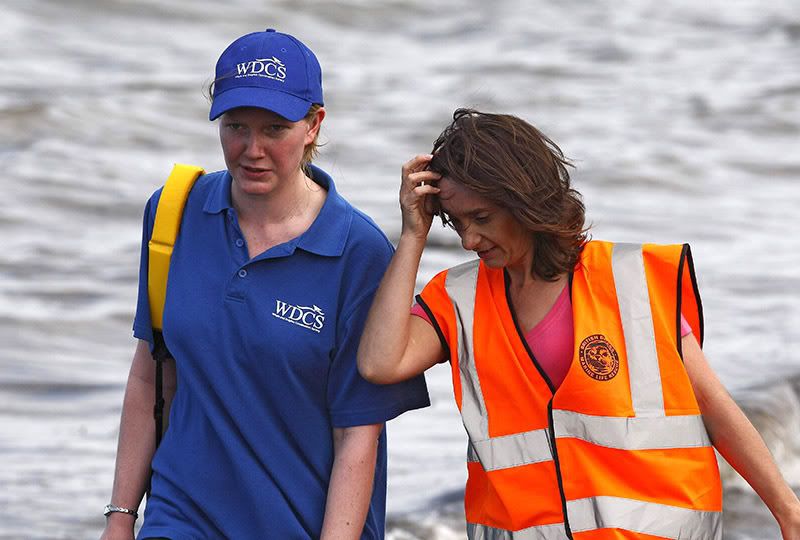 Best Regards,
Charlie.
Friday, February 1. 2008
I was asked recently over the phone by a buddy of mine "What did you get up to today?" I replied "Oh, not much, just watched a perfectly healthy young whale being euthanased by a vet..." My friend didn't say anything for a minute, he was actually quite choked himself, and he hadn't even been there!
"You are mad, how can you photograph that sort of thing happening?" the conversation went on. We might be mad but I also think that the passion that we in WDCS have for the animals that we represent shines clearly through, like when Sarah and I had a microphone shoved in our faces as the little whale was put to sleep. It was a harrowing afternoon, and I'm not ashamed to say that I shed a few tears too - joining Sarah and Emma having a good snivel on that freezing, rapidly darkening beach at Fortrose. The day that I lose all emotion when attending a stranding of any whale, dolphin or porpoise, or when speaking to the media about our dolphins in the Moray Firth, is the day that they put me in a box - I'm sure that you feel the same.
Cheers Everyone,
Charlie.