Sunday, August 10. 2008
Well, what a weird week that turned out to be - one that I hope will not be repeated in the near future. I seem to have e-mailed half the planet with images of this poor, beautiful animal, an adult male Sperm Whale that finally live stranded and died at a very peaceful place called Alturlie, near Inverness. The photographer in me couldn't help but notice the amazing textures and shapes embedded in the physiology of the animal, this photo taken about half an hour after the whales death at 7.30 pm.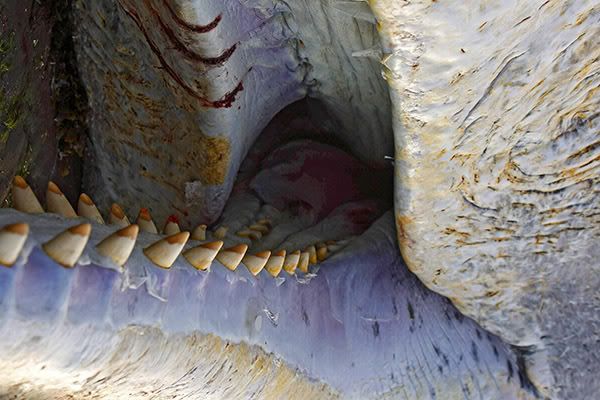 My esteemed colleague Kirsty Sharratt and Linda Nicolson, the BDMLR Inverness co-ordinator were with me, cordoned off from the crowds of onlookers and alone with the whale, they were a great support to me and I am very proud of both of them for the professional job that they did over two long gruelling days, monitoring the position of the animal in the Inner Firth on the Tuesday, dealing with the maelstrom of press enquiries and then finally being there at the end the day after.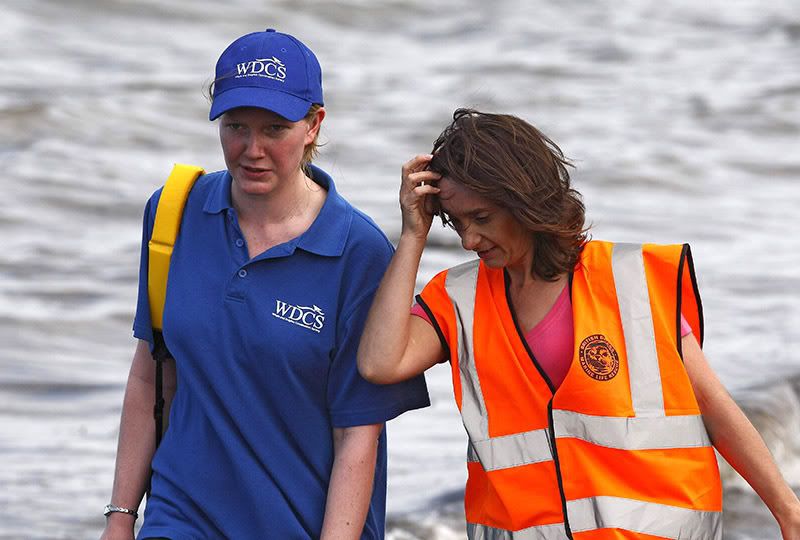 Best Regards,
Charlie.